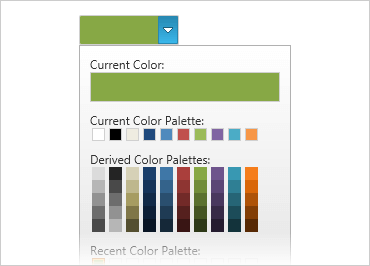 WPF Color Picker
Pick a color—any color—from the prismatic palette of this WPF dropdown that encompasses the full spectrum of functionality from pre-determined color palettes to advanced RGB, HSL, and CMYK color composition.
WPF 샘플 다운로드
---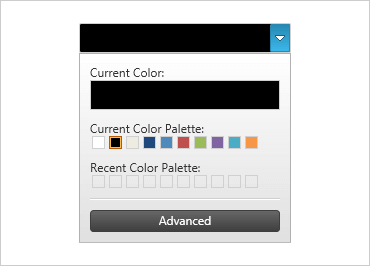 Dropdown Palette UI
xamColorPicker is the dropdown editor for color selection using Red Green Blue (RGB), Hue Saturation Luminosity (HSL) or Cyan Magenta Yellow Black (CMYK) color models.
---
Advanced Color Editor
Supports an advanced tab to formulate colors in real-time and with an Alpha channel from any color model.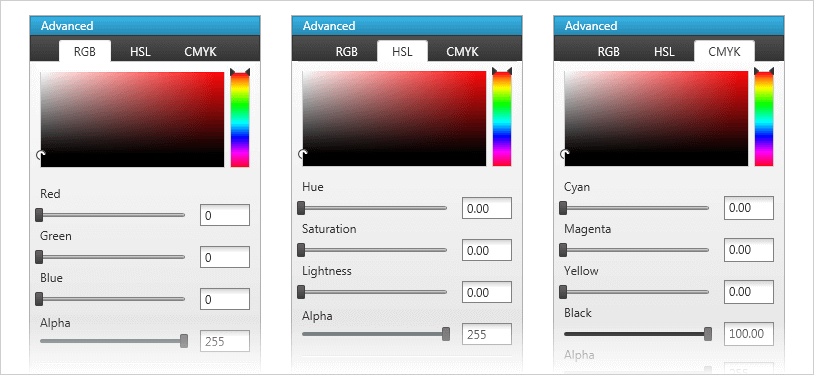 ---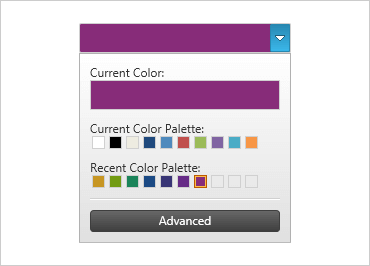 Recent Color Palette
Saves Selected User Colors for reuse and rapid access.
---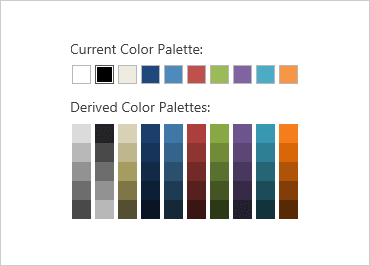 Derived Palettes
Display one or more auto-generated palettes featuring alternate shades of color based on what color the user has selected.