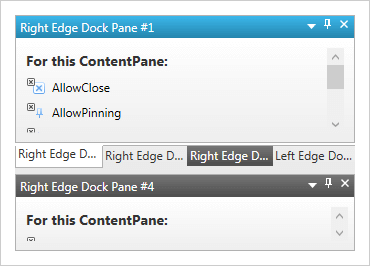 WPF Dock Manager
WPF application users can manage their user interface and enable dynamic reconfiguration of their workspace with docking inspired by Visual Studio® 2010.
WPF 샘플 다운로드
---
Visual Studio Dock Control
Accurately recreate the Visual Studio docking experience, including layout persistence, floating windows, and HWind Support.

---
Customizable Docking Indicators
Supports visual indicators that demonstrate where a docked item will snap into place.

---
Content Pane Navigator
Navigation screens that navigate quickly, with previews between different content panes, are supported.

---
Tabbed Documents
Create a tabbed area that mimics a tabbed MDI experience.

---
Hidden/Animated Panes
Hidden panes stay out of the way until users mouse over them, then they animate into view on: mouse over, click, activation, or by command where users can pin them to keep them visible.

---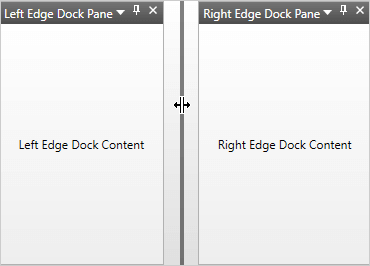 Resize Content with Splitters
Docked content panes can easily be resized by dragging one edge to accommodate the information being presented.
---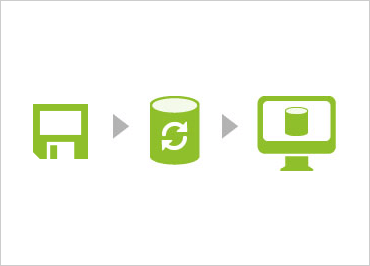 Layout Persistence
Save a layout to XML and then load it back into the docking control to maintain the preferred layout when the application restarts.
---
HWnd Support
Supports hosting HWnds: legacy Windows Forms controls can be hosted in this WPF docking experience.