WPF Context Menu
Pop up context-sensitive, cascading menus from anywhere within your WPF line of business application, with complete control over placement, positioning, and appearance.
WPF 샘플 다운로드
---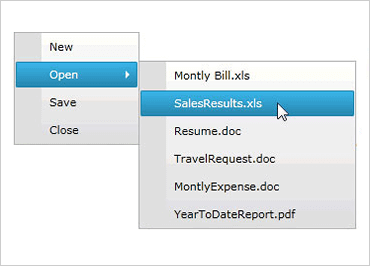 Cascading Menus
xamContextMenu can show cascading menus that are declared at design-time, programmed dynamically, or the result of binding to hierarchical data.
---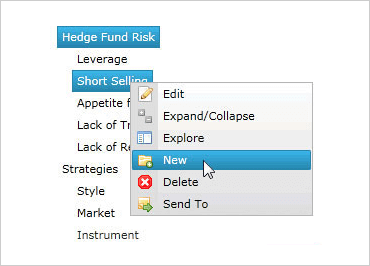 Configurable Trigger
Context Menu can be launched by a left mouse click, right mouse click, or a command routed by the Infragistics Commanding Framework.
---
Custom Placement
xamContextMenu can be set to pop up at a specified location, along any edge, or with a given offset.
---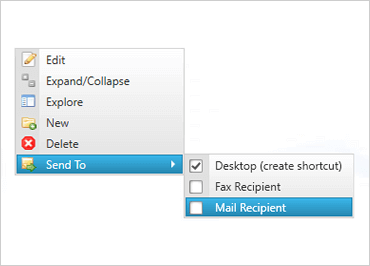 Checkboxes
xamContextMenu lets you add checkboxes to menu items so users can toggle menu items on/off.
---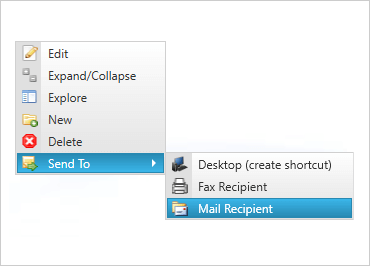 Icons
xamContextMenu items can be accompanied by an illustrative icon that represents its purpose.